It had been 2 years since Robin van Persie was able to make his presence in the international stage but in a recent 2018 FIFA World Cup qualifying match of Netherlands against France, he was called by Dick Advocaat.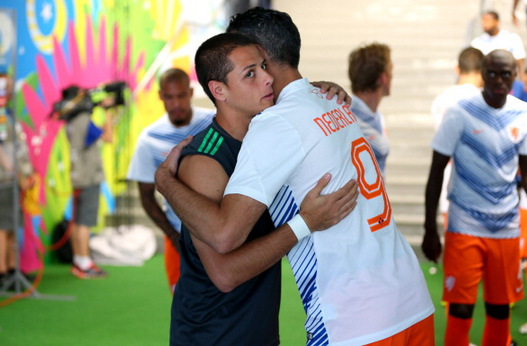 Unfortunately for Robin van Persie, his return to the Netherlands team was a disastrous one as his national team suffered a 4-0 defeat against the French outfit and he could only perform for a few minutes as he came into the pitch at the 64
th
minute and was later injured.
The player himself has stated that his injury is not very serious but for some reason, various media outlets are saying the total opposite. Those media outlets are claiming that it's a very serious injury which could even threaten the professional playing career of Robin van Persie.
Nonetheless, before the 2018 FIFA World Cup qualifying match between Netherlands and France kicked off on August 31, Robin van Persie displayed his joy in being called up and making a return to his national side as the veteran attacker said:
"I am delighted to be involved with the national team again and also grateful for the chance. I know the situation that we find ourselves in and I want to contribute. I was last called up to the national team 18 months ago so I was not counting on it but I am really happy to be here and to be a part of this national team squad. I worked with Dick Advocaat last year at Fenerbahce and that was great. He is a very experienced manager who knows how to get the best out his players"
Supporters of Robin van Persie are hoping that his latest injury is not as bad as portrayed by the media and that he can be able to return to the pitch in a timely manner.