There is news that Chinese club Shanghai Shenhua might be interested in signing the former Arsenal and Manchester United player.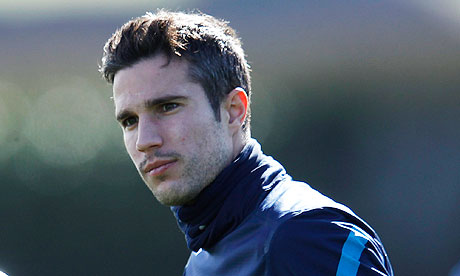 The Dutchman might be joining a growing number of European players that have joined the Chinese Super League as China keeps developing a league that could rival the J-League.
Robin van Persie is currently playing for the Turkish side Fenerbahce since his move from Manchester United. There are reports that he might not be happy playing with the Turkish side as he seeks to look for other opportunities in the summer.
Van Persie joined Fenerbahce in July 2015 for a fee that was reported to be around €5 million. Since then he has been proving to be an absolute bargain for the Turkish side as he keeps scoring goals one after the other. So far he has made 45 appearances for Fenerbahce and managed to score 20 goals for them.
It is also believed that his former teammate at Manchester United as well as current teammate at Fenerbahce, Nani might also be moving to Shanghai Shenhua. Manchester United sold both players after Louis van Gaal took over and they have been playing well in the Turkish league.
However with the form that both players have shown in the Turkish league, there might be offers coming from other European clubs. Van Persie is still 32 years old and may still play at the top level for a couple of years. We will have to wait for the summer transfer window to find out whether the China rumors might become true or whether the Dutchman will move to another European clubs. With the Netherlands not qualified for the Euros, Van Persie will have ample time to decide on his future.